Why Does Your Mini Need Supercharger Oil?
Posted on September 27, 2018 | By wpcars
If you are a Mini supercharger owner, then you are very familiar with the cult-like following the Mini cultivates. Known for its unmistakable iconic styling and world-famous dynamic stability controlled handling, the Mini is a more premium car than other subcompacts. Mini surprised the automotive world when they placed all four wheels at the corners of the vehicle. This gives every Mini precise and powerful handling.
As any loyal Mini driver will tell you, there is no substitute for all of the many quirks and special functions that make a Mini a Mini. Just because something's small doesn't mean it can't be an elegant beast under the hood. The humming of the Mini supercharged engine as you drive down the highway is the sound of adventure to the driver of any Mini Cooper. It is this sound alone that is one of the most remarkable features of a supercharged Mini.
One common misunderstanding is that a supercharger is lubricated when you add motor oil to your engine. Unfortunately, this concept is not entirely accurate. The supercharger in your Mini has its own separate oil reservoir and uses completely different oil than your engine. In this article, you'll discover the significance of changing your MINI's supercharger oil and what symptoms indicate it's time. You'll also learn the detrimental effects of not properly maintaining your Mini supercharger and why you shouldn't let this happen.
The significance of the Mini's Supercharger Oil
Imagine what could happen to your Mini if the supercharger in your Mini seeped out oil over the years you drive it, allowing the engine parts to grow dry, and grind against each other – it would effectively making your car's supercharger worthless. This would signal the end of the wonderful driving experience, and it would also lead the way to an expensive fix. When your supercharger is not maintained adequately and kept lubed for all of its lifespan, it will begin to break down, ensuring that you must either repair your supercharger or replace it.
Common Signs your mini needs a supercharger oil change
As with any performance vehicle, scheduled maintenance and basic upkeep are essential to your Mini supercharger's life. However, due to driving habits and weather conditions, you may need to bring your Mini in for an oil change sooner than the scheduled 50,000 miles.
Grinding noises emitted from your supercharger is a good indication that it is starting to malfunction. The supercharger is cooled and also lubricated by oil within the housing which requires regular maintenance. If you start to hear grinding noises and haven't changed your oil in some time, you should schedule your Mini for a maintenance appointment as soon as possible. The longer you wait to investigate and resolve this issue the higher the chance the oil will fail, and you will need to replace the supercharger completely. The supercharger is one of the most expensive components on the car and even though this is not a quick job, properly maintaining it can end up saving you a lot of money versus neglecting it.
Can I Change the Supercharger Oil Myself?
Yes, of course, you can. Like any other coolant, changing the supercharger oil can be a do-it-yourself project. However, compared to a regular oil change, changing the supercharger oil can be a somewhat time-consuming and challenging project. For the average Mini enthusiast and Cooper owner, it is recommended that you bring your Mini in to a specialist to perform this time-consuming task for you.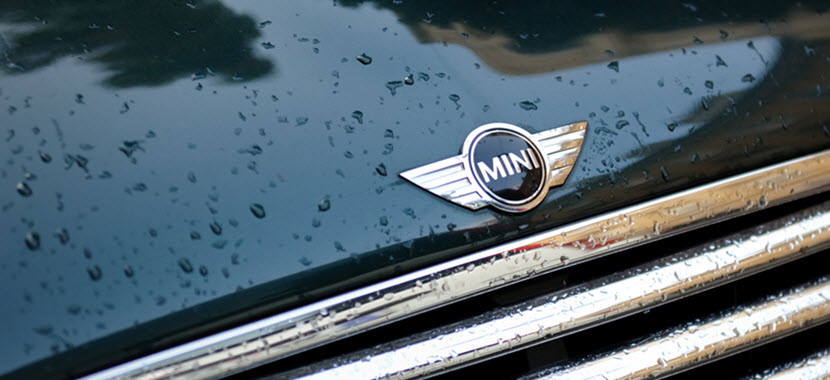 How We Can Help
The skilled Mini specialists here at Louden Motorcar Services, Inc. have helped numerous MINI clients change their Mini supercharger oil. In Dallas, University Park, Highland Park, Irving, and Coppell, TX., auto reliability is critical to get on about your daily life smoothly. Therefore, we make it our mission to provide reliable, trustworthy, and affordable automotive care for cars like MINI's that require specialized services.
Louden Motorcar Services approaches automotive care with a preventive agenda and a customer-first mindset that sets us apart from everyone else. To find more information about our auto services or to schedule an appointment with us, you may contact us through our website or by phone.
* Mini Cooper image credit goes to: urbanbuzz.
* Mini Cooper Logo image credit goes to: AdrianHancu.