Importance of Mercedes Oil Pressure Switch
Posted on November 16, 2018 | By wpcars
Mercedes vehicles are designed with comfort, luxury, and performance in mind – the true characteristics of any exceptional car. Though impeccably designed and engineered, even these powerful, luxury imports experience their fair share of performance difficulties and hiccups. One issue that Mercedes drivers experience is oil pressure switch failure.
If you're not sure what an oil pressure switch is or what function it performs for your Mercedes, that's okay; in this article, we'll go over the basic information related to your Mercedes' oil pressure switch, including what you should be aware of if it starts to fail or malfunction. We know that automotive issues cause drivers a ton of stress, so we'll break it down slowly and easily:
Oil Pressure Is Critical
There are several different systems in your Mercedes, which require pressurized fluid flow to optimize performance. In order for the engine oil to move freely through the system, there are several components that must be in proper condition, which include hoses and valves. If pressure escapes the system, it can cause the oil to be unable to reach the important components that require that essential lubrication. This can lead to serious performance problems and repair issues.
Oil Pressure Switch Form and Function
Your Mercedes' oil pressure switch is a component that aids in determining how much pressure is required to help the oil flow to various engine components that require lubrication. If the pressure in the system drops, the pressure switch is a crucial part that also relays the message to the driver through a series of sensors, modules, and finally the dashboard warning system in the form of the oil pressure light. Oil pressure switch function is affected by a variety of different parts and systems, so it's important to stay on top of routine maintenance tasks.
Why Preventive Care is Your Best Bet
Engine oil care is one of the more basic, fundamental, and critical elements of ongoing, routine automotive care – unfortunately, it's also the most frequently overlooked by drivers and automotive professionals. Here are a few things you'll need to do on a routine basis for your engine oil pressure, quality, and fullness:
• Change or flush engine oil regularly (follow your maintenance plan in your Mercedes' owner's manual).
• Use the appropriate type of engine oil for your car (also found in your owner's manual).
• Change the oil filter with each oil change – clogs can result in lowered or inadequate oil pressure.
• Frequently inspect the quality, clarity, and fullness of your engine oil to ensure there are no contaminates entering the fluid and therefore engine system.
Finding the Right Quality of Care
Mercedes cars aren't like other vehicles; they require specialized care and attention from automotive professionals that have particular expertise working with the brand. Finding a Mercedes specialist near you is at the top of your list of priorities so that your Benz can receive the highest quality of care possible. You'll want to perform routine engine tune-ups, fluid checks, and attend to any concerning symptoms related to oil pressure switch failure. Symptoms may include:
• Oil pressure light illumination
• Oil pressure light flashing or behaving erratically
• Oil pressure gauge isn't functioning
• Oil leaks
• Contaminated engine oil
The benefits of finding quality automotive care for your Mercedes are vital to ensuring the longevity of your car, the amount of money you spend in unnecessary repairs annually, your vehicle's reliability, and your safety on the road. These invaluable rewards of providing consistent, high-standard automotive care are also what will retain your Mercedes' value as time goes on.
How We Can Help You
The Mercedes experts here at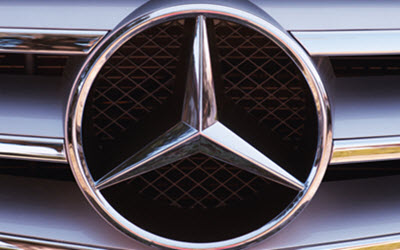 Louden Motorcar Services, Inc., offer the residents of Dallas, University Park, Highland Park, Irving, and Coppell, TX, consistent, professional automotive services for their highly prized Mercedes vehicles. Trusted by the Metro Dallas area for over 40 years, we provide award-winning services to our clients with specialized knowledge in German automobiles, such as Mercedes-Benz. If you've experienced problems related to your Mercedes' oil pressure switch or would like to establish an automotive care routine, please call one of our helpful Mercedes experts today for more information about scheduling or the services we provide. We look forward to ensuring your safety and your car's future.
* Mercedes Benz Logo image credit goes to: loops7.